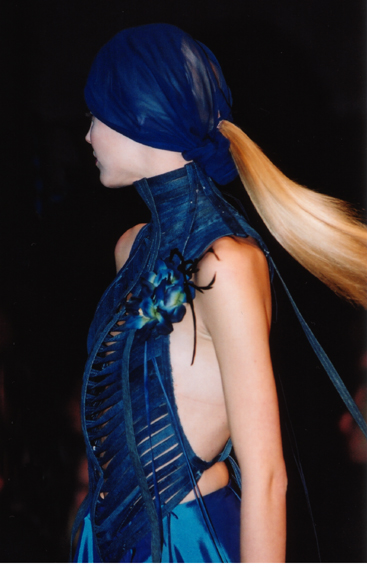 Art and fashion coming together
Armando Santos is a Oslo based fashion designer and textile artist. His production includes one-of-a-kind demin dresses; The garments are inspired by origami and wowing techniques. Mostly cut and sawn by hand. Recycled jeans are taken apart and put together to form masterful pieces of art. These unique dresses can also be made to order.
His collections spans from beautiful haut-couture dresses to ready-to-wear clothes. The new collection will be shown at Galleri FORMAT in Oslo.


Design by Armando Santos. All rights reserved